A good graduation course is one that is structured to be relevant to the changes in the Business and Management industry and helps a student effectively adapt to the dynamic nature of business. With training in skills to alter solutions to solve problems, and communicative capacities to maintain a proficient team, Tapasya offers students a meticulously curated curriculum. This prepares young-learners to adjust to the world of commerce and flourish as the best in the sector.
Our Graduation Course is Affiliated to Osmania University, Telangana State.
Choose What Works For You
At Tapasya, students have the option of pursuing several specialised courses under Bachelor of Commerce (B.Com.) and Bachelor of Business Administration (BBA). With beneficial provisions within the curriculum that make knowledge of technology, software and principles of research a crucial part of the Undergraduate education, students are destined to make it big in the career of their choice.
Bachelor of Commerce (B.Com.)
Bachelor of Commerce (B.Com.) is a 3-year degree course that introduces the general business principles and aspects of business such as Accounting, Finance, Economics, Business Management, Marketing and Information Technology.
Students will build business competencies and acquire managerial skills through this course. Pursuing B.com will open up the doors to pursue CA, CS, MBA, M.Com., CFA and pave the way for a rewarding career.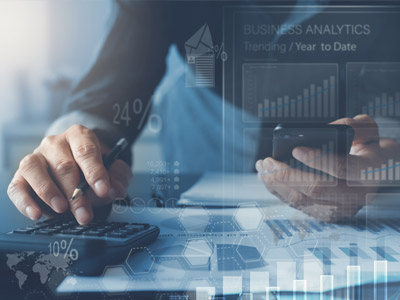 Bachelor of Business Administration (BBA)
A 3-year undergraduate degree in business, Bachelor of Business Administration (BBA) covers the functional aspects of business and gives its learners a managerial perspective. It seeks to develop various skills, including communication, management, leadership and entrepreneurial spirit besides enhancing their business knowledge.
BBA is a combination of business-related and generic courses - which may include Human Resource Management, Finance and Marketing among others.
Our Excellence in Commerce Education
Our Achievements
Creating all-rounders through the perfect blend of academics and extracurricular activities
Gallery
Let us share our Momentous Memories with You.
The Tapasya Advantage
World-Class Infrastructure
Applied & Differentiated Learning