Promising Success Since Inception
Tapasya endeavours to empower the next-generation of students with the skills, knowledge and exposure that will enable them to contribute with logical and strategic solutions to the world of Business, Commerce, Economics and Industries.
With an approach focused on being change-ready and a curriculum tailored to fit the needs of the current and evolving global Commerce and Management sectors, education at Tapasya can open the doors to study in eminent universities and be leaders for renowned brands. With faculty members dedicated to mentoring students to success, an experience-rich education, and market-oriented training, our students achieve numerous feats in the realm of Business and Commerce.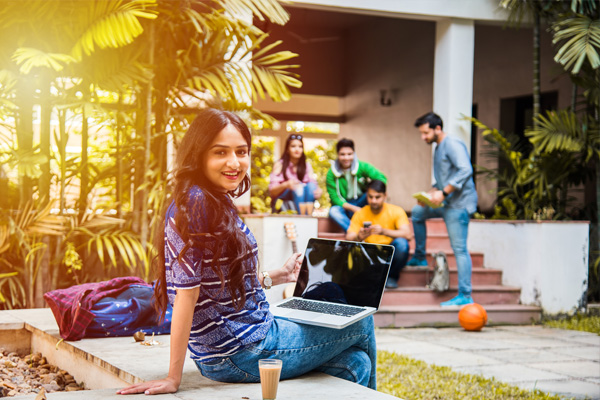 Students Testimonials
Our Alumni Speak for Our Calibre.​
" I qualified as a Chartered Accountant in 2020. I have done inter from Tapasya. My journey beyond my classes because everyone including teachers always supported me. "
" I'm proud to be a Tapasya alumnus. We are thankful to our dearest Sridhar Sir for imparting knowledge and nourishing us to clear CA exams with flying colours. "
" I had come to Tapasya knowing nothing. I had chosen MPC in Intermediate and eventually thought to become a Chartered Accountant. It's here at Tapasya that I learned everything. "
" To be the best, you need to learn from the best. And yes, I'm a proud alumnus of Tapasya. "
" When I think of Tapasya, it's always with a smile and a lot of fond memories of teachers and Sridhar sir. "
" Sridhar Sir's way of teaching is unique. He tries to connect the subject to real life and gives practical examples to the extent possible for the benefit of students. Also, he tries to make the classroom sessions are as interactive as possible "
Parent Testimonials
Every Parent's Trust is our
Proof of Excellence
" With the best education from Tapasya, my daughter was able to secure a well-paying job as a Budget Analyst in Mumbai. I am very grateful to Tapasya for giving our daughter the most holistic experience of learning "
" Tapasya is one institution where courses are as academically enriching as they are fun and interesting. My son was always part of something exciting and involved himself in club activities. He was part of several painting competitions that also contributed to his Fashion Analyst career today. "
" The faculty at Tapasya are very warm and approachable. They make sure that the subjects are applicable to the ever-changing world. It was an inspiration for my child to be taught by the professors at Tapasya! "
" I truly believe that learning along with practical knowledge is very important. At Tapasya, Swetha had enriching hands-on practice along with her education. Her Business Manager job in a leading software company is the result of such training. Thank you Tapasya!"