Accelerate your career opportunities in Business and Management with a Bachelor of Commerce (B.Com.) degree at Tapasya. The Undergraduate course deals with Accounting, Finance, Economics, Administration, Business Law and Industrial Policy to let the student appreciate various aspects of business.
Equipped with training in soft skills and technology-based learning at Tapasya, you will be able to apply for jobs in banks and financial institutions. You also have the option to further pursue a range of Postgraduate courses including CA, CS, CFA, MBA, M.Com., International Studies, Designing and Merchandising and MBE.
At Tapasya College of Commerce and Management (TCCM), we offer a comprehensive B. Com course which equips our students with the necessary skills to succeed in the corporate world. B.Com program structure is designed to provide our students with the necessary knowledge and skills to excel in the field of Accounting and Finance.
We also provide our students with a wide range of placement opportunities to help them kickstart their careers. Our B. Com graduates have secured placements in top companies like Amazon, Deloitte and other multinational companies. So, if you're looking to pursue a degree in Accounting and Finance from the best colleges in Hyderabad, enrolling in Tapasya College of Commerce and Management. With its rigorous course structure and placement opportunities, you can be sure of a successful career ahead.
Our Graduation Course is Affiliated to Osmania University, Telangana State.
Benefits of Studying Graduation at TCCM
Innovative teaching methodology
Industry-institute collaboration
State-of-the-art infrastructure
Student-centric approach
Out-of-the-classroom activities
Highly-qualified and well-experienced faculty members with industry exposure
Integrated Courses: CA, CMA
Dedicated Corporate Recruitment Training (CRT) and Entrepreneurial Development Cell (EDC)
Impressive Placement Record
Choose What Works For You
Tapasya is affiliated to Osmania University (O.U.), Hyderabad and provides several specialised courses in Bachelor of Commerce (B.Com.): B.Com. (General), B.Com. (Tax Procedures), B.Com. (Computer Applications), B. Com. (Honours) and B.Com. (Business Analytics).
B.Com. (General)
B.Com. (General) is a 3-year course that prepares students in the areas of Commerce, Business Application, Taxation and Accounting. Amalgamating theory and practice, it initiates an understanding of Accounting, Banking, Finance, Tax Advisory, Chartered Accountancy, Forensic Accounting and Even Foreign Trade Houses.
With its dynamic curriculum, & highly experienced faculty members, Tapasya College of Commerce and Management is one of the best choices of students.
B.Com (Tax Procedures)
B.Com. Taxation focuses on Book-keeping, Monetary Arrangement, and Monetary Hypothesis with a special attention to the subject area of Tax Assessment. It coaches students for a qualification in taxation, finance and accounting. By providing a strong base in Taxation, Accounting and Finance, it extends the scope for getting into a managerial/ leadership role.
With exposure to details of taxes like Customs, Central Excise Tax, Wealth Tax, you will be an ideal candidate for employment in Banking, Financial Institutions, Stocking and Forex sectors.
B.Com (Computer Applications)
A 3-year undergraduate course, B.Com. (Computer Applications) is a blend of commerce principles and information technology. Combining technology with Commerce, it develops a students' understanding of commerce and latest technologies.
It provides students an introduction to computer programming and computer systems, in addition to fundamentals of Commerce including Accountancy and Macroeconomics.
B.Com. (Honours)
B. Com. (Honours) is designed to give students in-depth knowledge and strong subject-matter expertise. With its rigorous curriculum, it's the best choice for students who are motivated to pursue a career in Commerce.
It sharpens the skills necessary and encourages one to take on professional roles in the realms of Security, Economics, Business Analysis in Financial Institutions and Stock Broking Firms.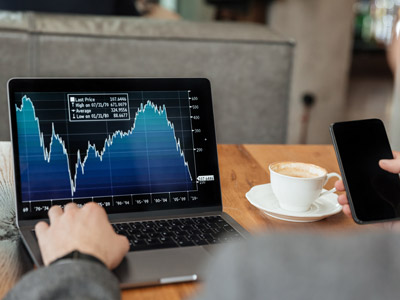 B.Com. (Business Analytics)
A 3-year undergraduate course, B.Com. (Business Analytics) blends Commerce, Data Analytics, and Business Intelligence and implements them to future business strategies and plans.
Special emphasis is laid on critical operations such as optimising operations, increasing revenue, data set analysis, optimising operational cost, improving customer relations and future trend analysis of the market. With increased importance of data prediction and trend analysis in the world of business, B.Com. (Business Analytics) students have a bright chance to secure a job with national and international corporate brands.
Start Your Journey with Tapasya Educational Institutions
Apply
Start your application and reserve your place in the academic year of 2022 - 2023
Apply Now
Connect
If you would like to speak to a admission counsellor, please connect with us on WhatsApp
Talk Now
Brochure
Download our latest prospectus and take a look at the detailed program outlines
Download Now