The courses in Fine Arts give students the creative calibre, guided training, and discipline to maximise their capabilities. Such sincere mentoring is the hallmark of Tapasya's Fine Arts programme.
Students enrolled in BA (Fashion Design) and BA (Interior Design) are educated through practical application of knowledge along with the theory to aid their work. With professors who share their first-hand experience from the industry, learners gain the confidence and dexterity to access professions in the world of design.
Choose What Works For You
Tapasya offers BA (Fashion Design) and BA (Interior Design) to students who have completed schooling and are looking to begin a career that has art and creativity as its core. Allocating significance to technology and practical application of theories and concepts learnt in classrooms, studying Design at Tapasya will prepare you to produce innovative models.
Continuous evaluation and expert feedback from experienced professors will refine your skills and will let you shine in the artistic industry of Fashion and Interior Design.
BA - Fashion Designing
The BA Fashion Designing is a 3-year undergraduate course that introduces conceptualising and producing fashion designs. With a syllabus that caters to the needs of the market, the course instructs in the technical knowledge of materials and provides context to the work in Fashion.
With hands-on training under the guidance of highly-qualified faculty, this degree promises you a chance to hold job positions such as a Fashion Analyst, Apparel Quality Manager, Graphic Designer or Costume Designer.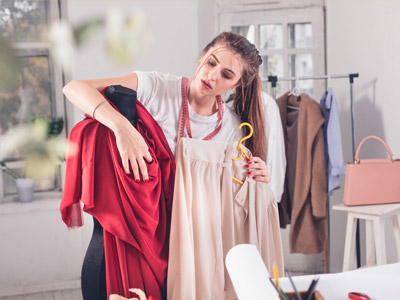 BA - Interior Design
An undergraduate course of 3-years that introduces students to the industry of Interiors. The course sharpens skills at crafting designs for Furniture and Decors, cultivates a refined sense of interior aesthetics and teaches the science and technology involved in making innovative facilities for workspaces.
With specialisation in this field, learners can explore a career as Interior Designer, Art Director, Lighting Designer or Exhibition Designer.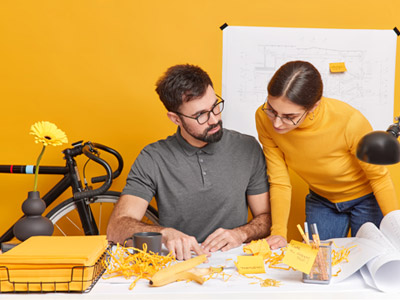 The Tapasya Advantage
World-Class Infrastructure
Applied & Differentiated Learning